I have this app from Ubiquiti, the ISP monitoring and CRM tool called UISP (formerly UNMS). Ubiquiti | UISP | Welcome to the UISP Design Center
It is installed on a virtual machine and should monitor my Switches and AP's, that are Ubiquiti EdgeMax devices, but also everything else on the network for Uptime. All other devices on all networks, Green, Blue and eventually others I may create. And it should also have access to Internet.
I have been fiddling with a firewall rule to accomplish his, but failed so far. It seems to me I should create a group with this UISP server, select that group and add all networks to it…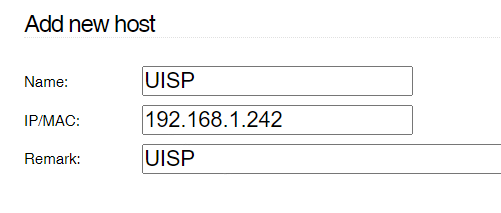 My attempts seem logical - to me -but do not work. The UISP server instance can still not access devices on Blue, it can see them, but not access them. (Current IP, 192.168.1.242, is only while testing)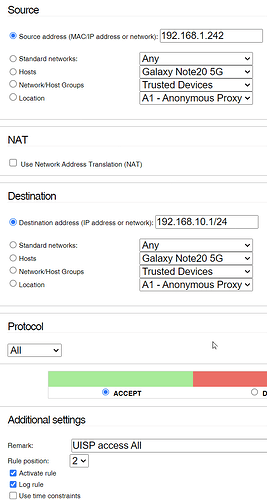 I have tried different selection in the Firewall Rule.
The other possible hurdle is its internal IP that is shared via a Docker Portainer setup. Maybe I should make an effort to give UISP a dedicated IP?
(I have similar issues with my Lansweeper setup, but I assume solving one would solve the other)
Any ideas?
I have tried to pin down any log entries as well, but I do not seem to find exactly where those are stored.
Maybe these are relevant: