Last night at 10:30 at night I started getting calls that the staff on second and third shift could not get access to the internet and email was not working (externally hosted). Internal LAN traffic was working fine.
I have searched through log files and I have not found anything about a core cause. At 19:50:37 /var/log/messages makes a distinct change in partern and after that point the log is flooded with unbound messages with 'upstream server timeout'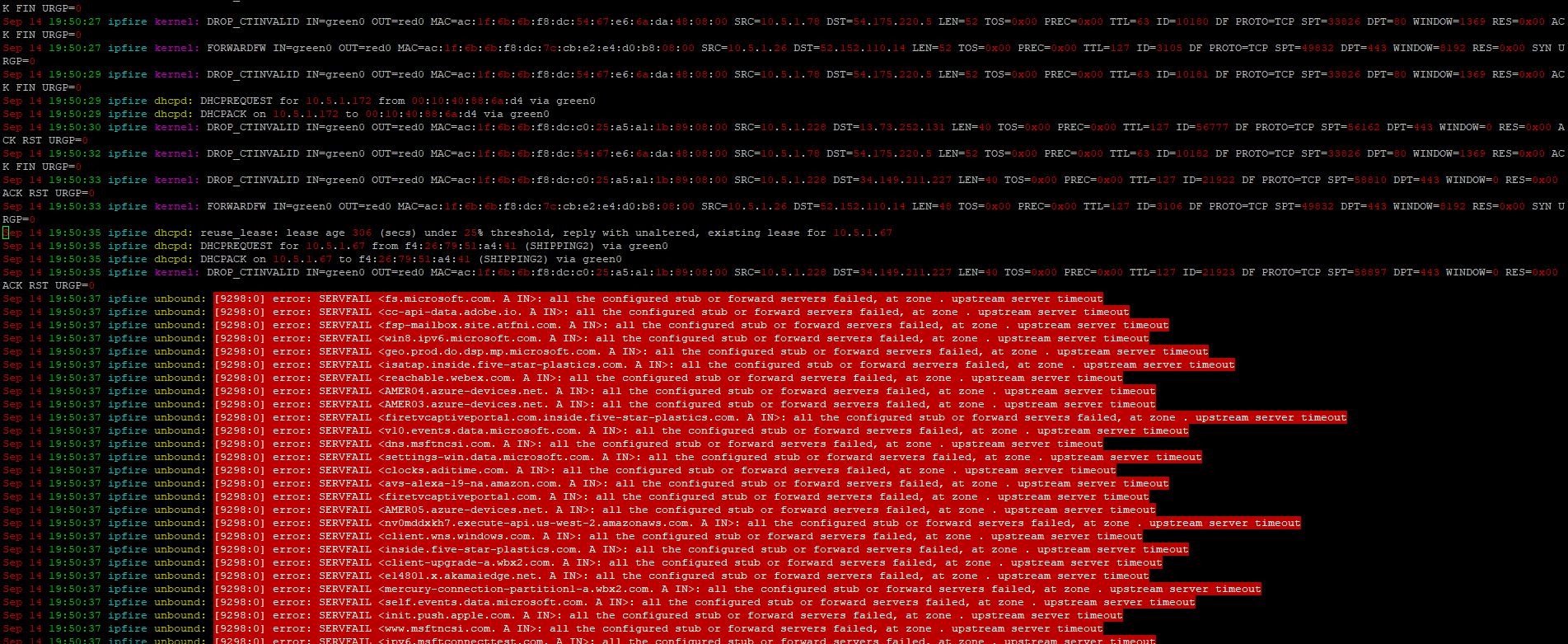 From home I could ping the work Red interface's Default Gateway IP (then end of our associated IP block) and the DNS servers we use, but I could not ping the IP address of the red interface.
The connection to websites and e-mail was down until the next morning when I got in, and rebooting IPFire fixed the issue, but of course I want to find out what caused the issue and how I can prevent it from happening in the future.
Where do I look either in the web interface or in the shell to find out what happened? If you had this issue then how would you find the core cause?
Chris