Hello everyone, I'm new here.
I am doing the final project of my systems and network administration studies and I have created a virtualized network using ipfire
I have been searching the forum for a similar question and have only found this thread (Firewall rule(win server -> ipfire ->web server)), but I have not managed to solve the problem i'm having. I hope you can help me.
My network consists of a virtual machine with ipfire and two networks, green (LAN) and orange (DMZ).
In the DMZ network I have installed a virtual windows server machine with a web server (IP 192.168.20.10). What I intend is to be able to access the website from my physical computer through a browser.
the virtual machine is configured with bridged networking and all the virtual machines has internet connection trough my router.
I have created a firewall rule with port forwarding, following this guide: https://wiki.ipfire.org/configuration/firewall/rules/port-forwarding. Here is my screenshot: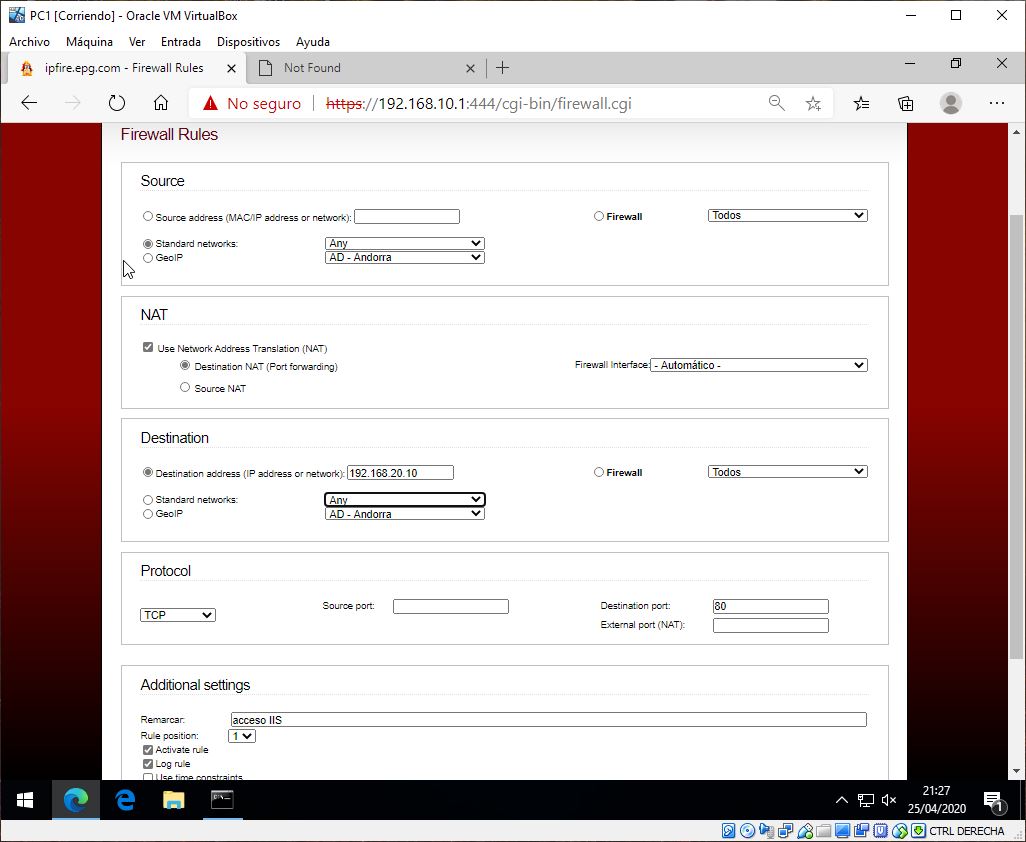 When i access both from my physical computer and from a computer in the green network, it gives me an error (HTTP Error 404. The requested resource is not found.)
Do you know what else I need to configure?