Hi
I am trying to setup Openvpn connections to a device in the Orange DMZ zone as shown in the diagram. The device is a Raspberry Pi with a static address. The Raspi is running a webserver under development but this server is not accessible directly from the Internet. The Raspi is also running a webcam app. Fred and Tom require access to the webserver, webcam and CLI via the VPNs.
I am having some difficulties setting things up. Reading the guides hasn't helped enough.

I have setup the certificates OK.
I tryed to setup vpn's. I have some questions.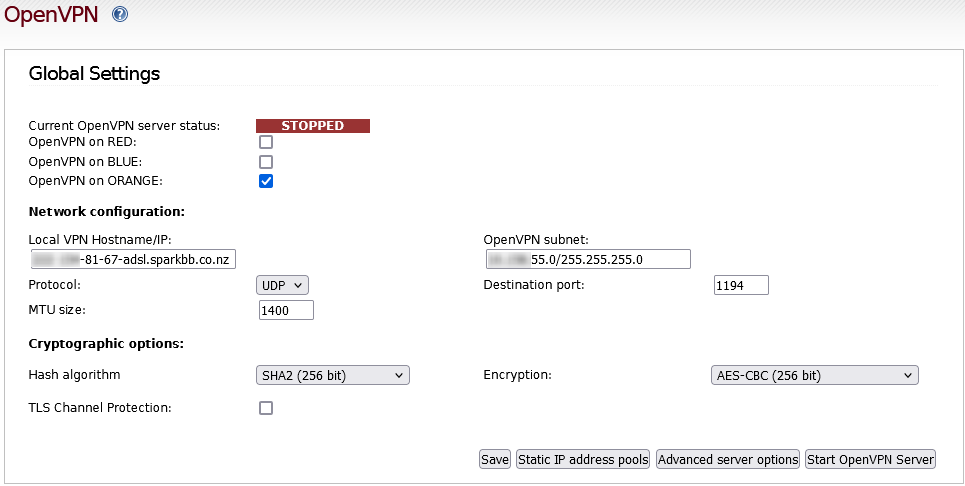 The entry for the
Local VPN Hostname IP
was auto-filled by ipFire. It is the current ISP hostname but this will routinely change with the IP address allocated by the ISP. How do I deal with that? Will the
Local VPN Hostname/IP
automatically update when the ISP changes my IP address?
I have specified VPN connection to the Orange network.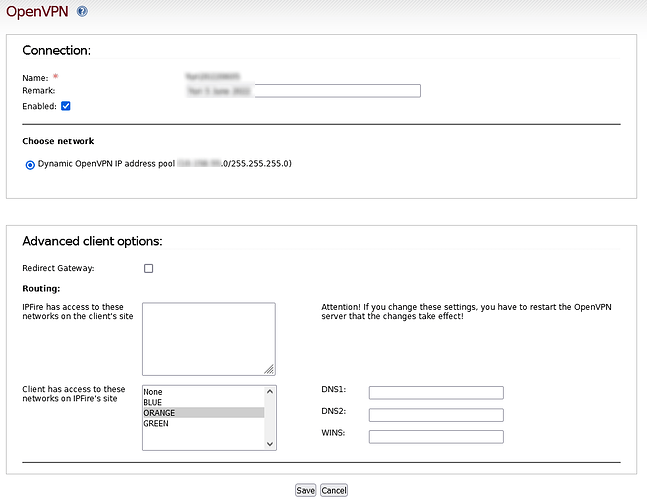 Do I need to do anything to specify the Raspi device ip?
Do I need to setup any rules?
Thanks for any advice.