I have a new RPi 4, which is therefore likely to have the 1.4 firmware.
I've tried installing IPFire 162 and 163 (the latter from the nightly builds) via several mSDs (16GB class 10, 64GB class 10 and class 4).
Every installation attempt ends in a looping error;
mmc1: ADMA error: 0x02000000
mmc1: Error -5 whilst initialising SD card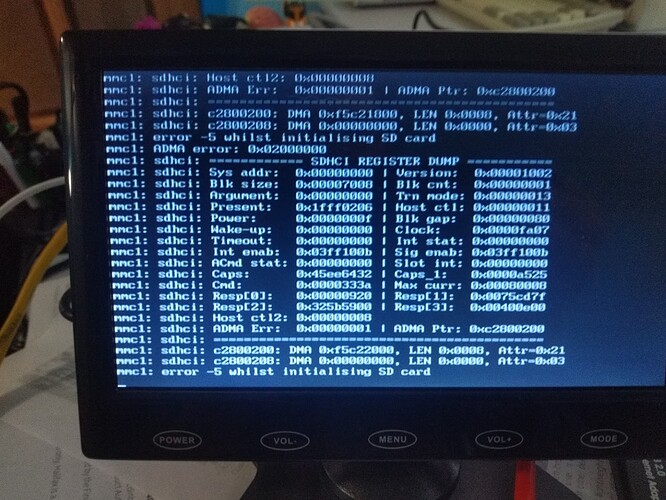 The mSD cards were loaded via the traditional dd method. eg;
sudo dd if=ipfire-2.27.2gb-ext4.aarch64-full-core162.img of=/dev/sdg status=progress bs=1M oflag=sync
I'm reasonably confident that the RPi4 and the mSD cards work correctly, as I've been able to use the cards to successfully install Raspberry PI OS (32 and 64 bit) and Ubuntu server (64 bit) on the RPi4. And the same cards have been used to install IPFire successfully on a RPi3B.
Following this post, I decompiled bcm2711-rpi-4-b.dtb, edited, and recompiled the file. The error remained unchanged, however.
Is the looping error another manifestation of the known issue with IPFire booting on the Rpi4 1.4 firmware?
Any ideas re workarounds/experiments/speculations gratefully accepted.