I need your analysis knowledge regarding OpenVPN.
So far I was able to establish an OpenVPN connection to my router (Core Update 175) from my iPhone (iOS 16.5).
Establishing the connection is now no longer possible and the iOS app (OpenVPN) spins steadily. I had already turned off the IP block lists on the firewall but it did not improve.
My configuration has not been adjusted for more than a year in the area of OpenVPN. Maybe you can have a look at the following pictures and tell me if there is something noticeable or if I should reconfigure OpenVPN.
Many thanks in advance.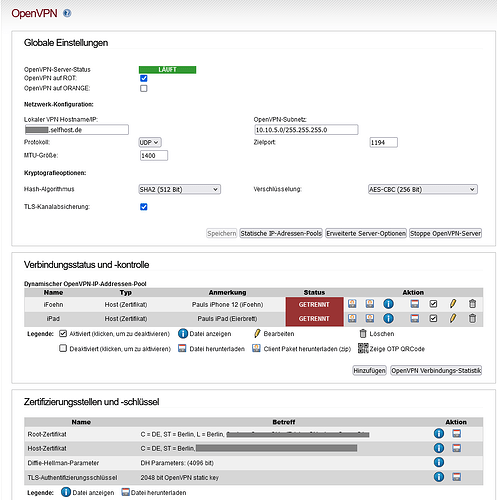 .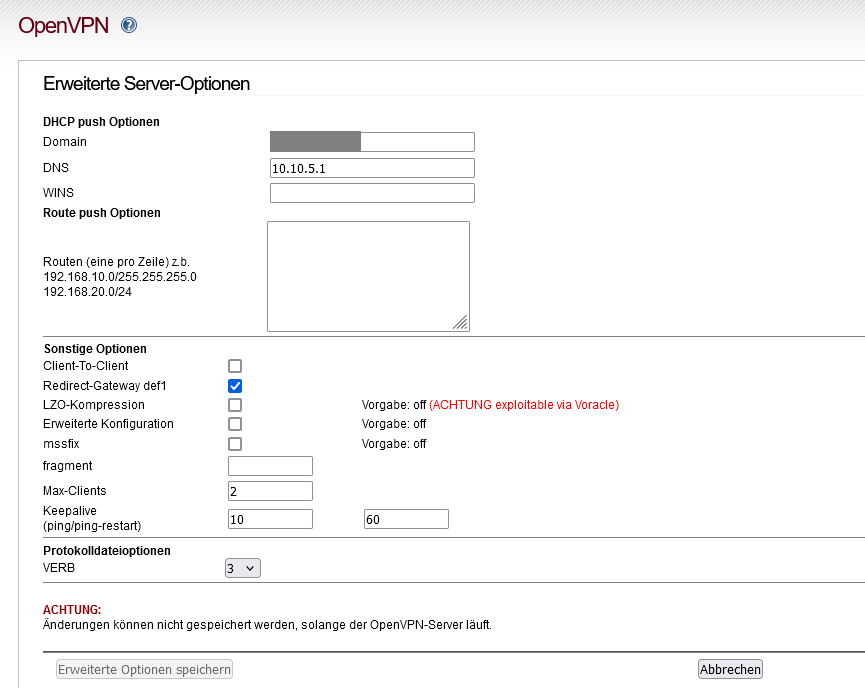 .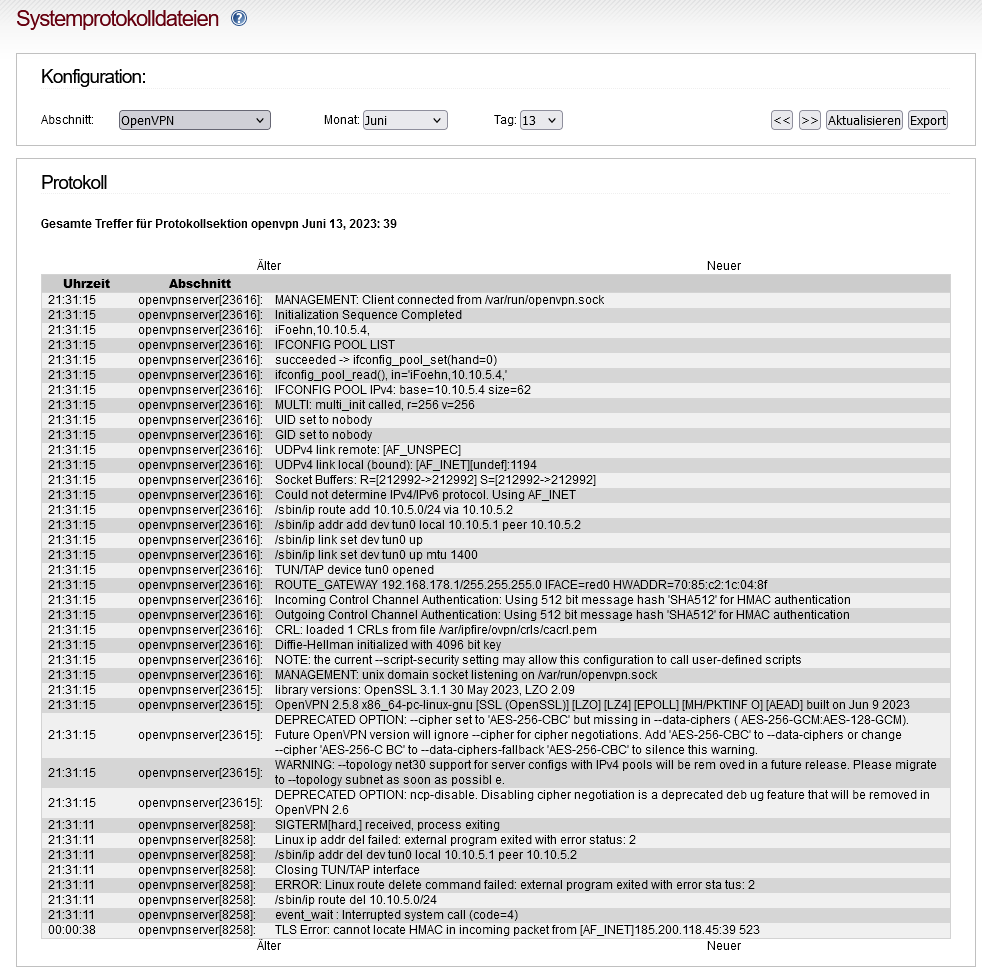 Paul