Hi Community, i have to come back with a Problem what i had some time ago.
See post below (no Internet because of broken Domain Name System):
Iam facing the same issue again.
But i can not solve it. (vodafone Kabel Modem in Bridge Mode)
This is how it looks:


I tried follow:
turn off Vodafone Kabel Modem (2 minutes - 60 minutes)
switch from Bridge, to non Bridge and Back with enough time to boot and sync
reinstall IPFire to newest version
turned off / restarted several times with different sequences IPFire and Vodafone Modem
changed the DNS to TCP / TLS
changed back to Provider DNS as UDP
After spending a complete day i have no idea anymore how to fix.
Does someone have an idea?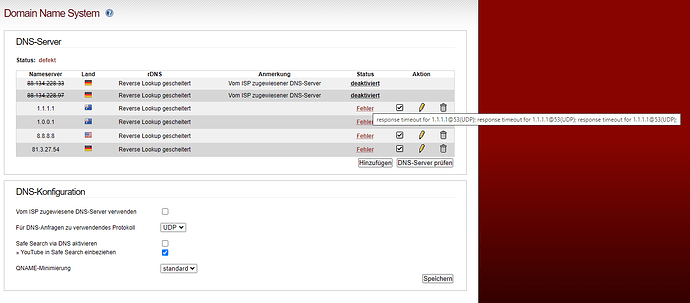 Thanks!
BR
Wuslor