Hi all!
Just to say that I've made a quick patch today that add the dark theme support to the default IPFire theme.
Here is how it looks: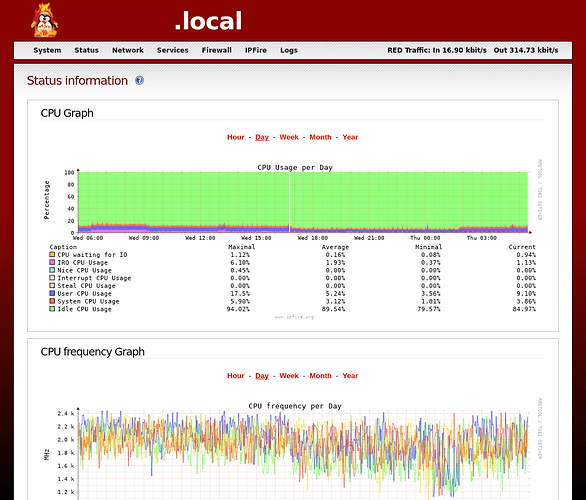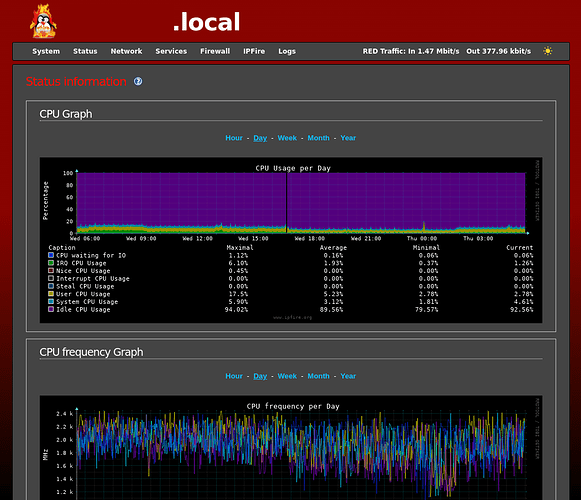 You can find more details here.
Please let me know what you think, I still have to add some CSS code for handling the tables correctly but it's already usable.
I would be happy to have some guidance to make it more portable and persistent across updates if possible

Thanks a lot for your work on IPFire, I really like it!