Hi there,
Yesterday, after studying the IPFire Security Hardening Guide, I was trying to activate IPFire's IPS.
So I enabled it in the WUI like that: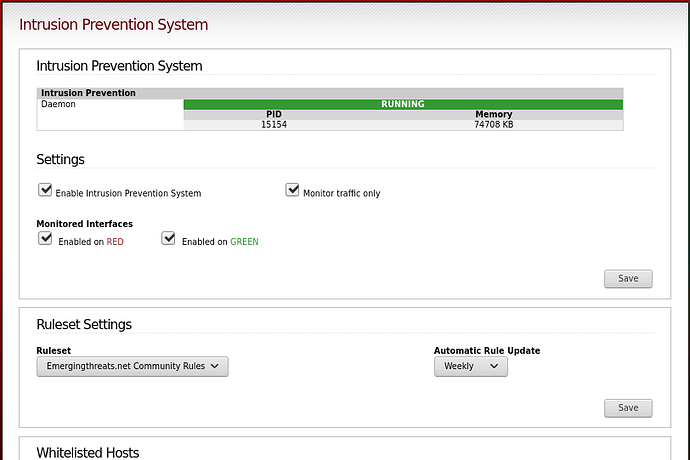 But after removing the selection on »Monitor traffic only« and confirmig with Save, it would take a veeery long time applying and finally end up with this: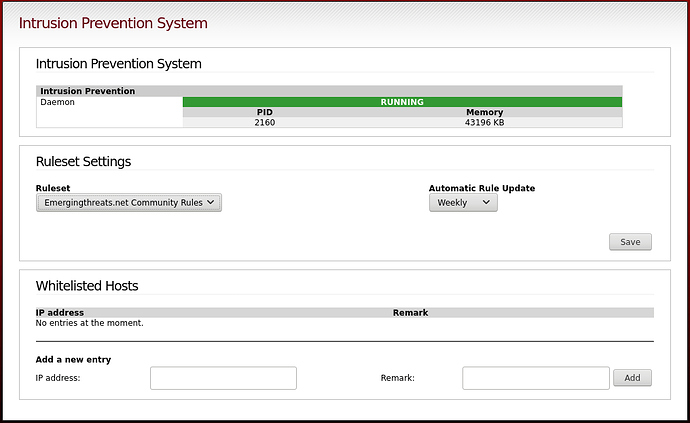 I guess that's not how it should be, right?
I have to admit, my hardware is not the latest since I use IPFire at home only.
Any ideas?
Regards
Matthias
---
The hardware I was talking of…