So I got everything set up.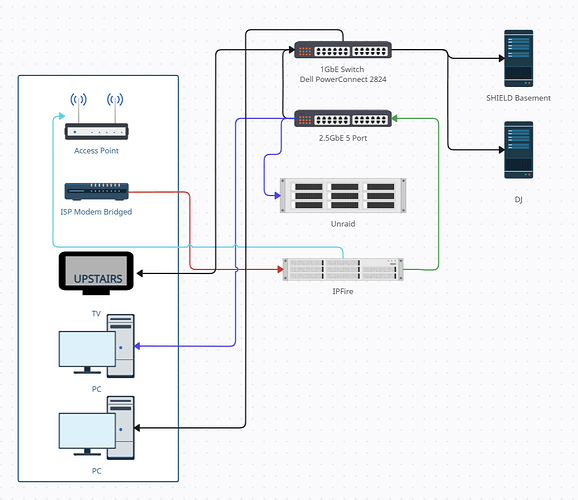 I have 1.5Gb speeds and I would get well over 1000Mbps on my desktop, now I get ~400. The wifi I am using a netgear RAX200 in AP mode. WiFi 6 devices are getting around ~70Mbps.
My Unraid server.


I am really bummed. What can I do/check to find out the issue?
The Red nic is [
XG-C100C
The Green and Blue is QNAP AC QXG-2G2T-I225 Dual port 2.5GbE