Hi Guys,
after updating two devices, both showing now that one disk is nearly full, only 9% left.
As you can see in the second screenshot it's the boot partion where only 9% of space is left.
Finally I checked what may be cause this issue and take a look at the partition.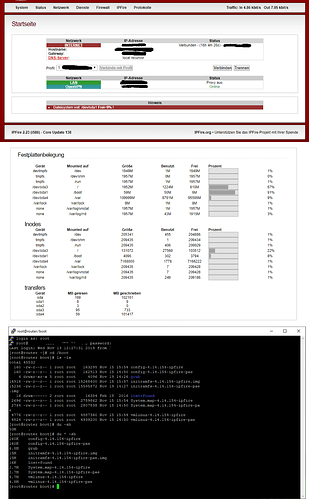 So my question is, what can I do or can I ignore the notification? I worry that I will may get problemes with further updates.
Best regards
Georg