I want to use IPFire to test whether IPFire is good to be used as NIDS or not on a home network. However, I experienced a problem. I cannot activate the Intrusion Prevention System (IPS) on IPFire 2.25 as shown below: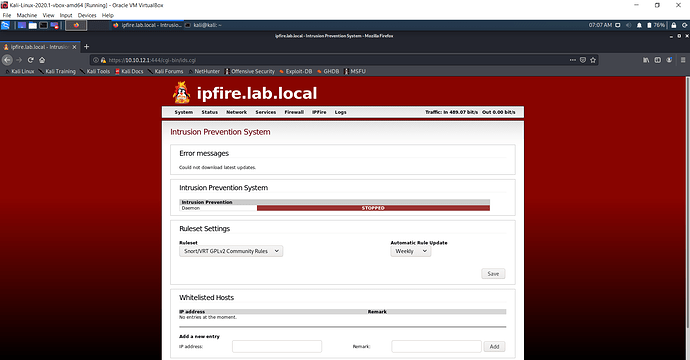 I have chosen the ruleset and saved them, but the results are zero. Does anyone have a solution? The documentation that I have found is only for the previous version of IPFire which still separates IDS and IPS services. The configuration that I have implemented is as follows:
Attacker (Kali Linux) <----> firewall (IPFire as gateway) <----> WebServer (Ubuntu Server)
So, here I want to secure web servers from attack with IDS and IPS IPFire.
Thank you for your help.