You have to select a single host for DNAT. Groups or networks are not allowed.
I have the default selection in ipfire:
So from a green computer, i can ping google… ping 8.8.8.8 and receive answer…
But from browser i can receive anything…
So i think i have to allow traffic in port 80,443 from red zone( probably at the end would be ANy) to the Green network. So i have to allow Red → Green (80,443)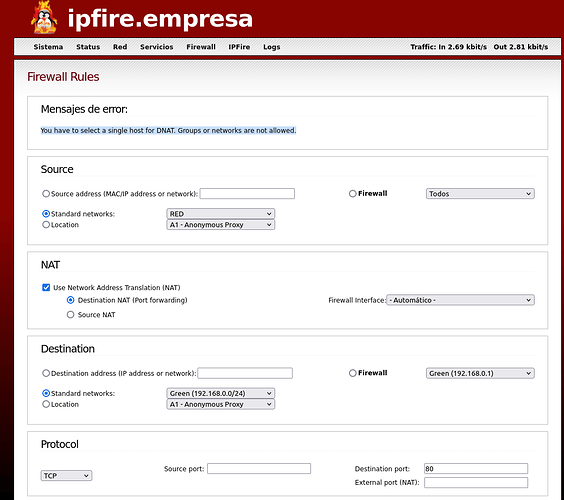 How can i get to work ? How can i made it ?
Thanks