The wiki page does have a dedicated section for Zone Configuration where the options are explained, but I still feel discouraged to try and set my desired scenario (I fear to lock myself out, as warned in several threads on this forum).
I have installed IPFire as an internal firewall/router. Configuration with:
eth0= Red, 192.168.0.2
eth1= Green, 192.168.10.1/24
wlan0= Blue, 192.168.11.1/24
Blue is configured as AccessPoint, any client can login without restrictions.
Green and blue are served with their own DHCP configuration.
This is what I currently have in Zone Configuration: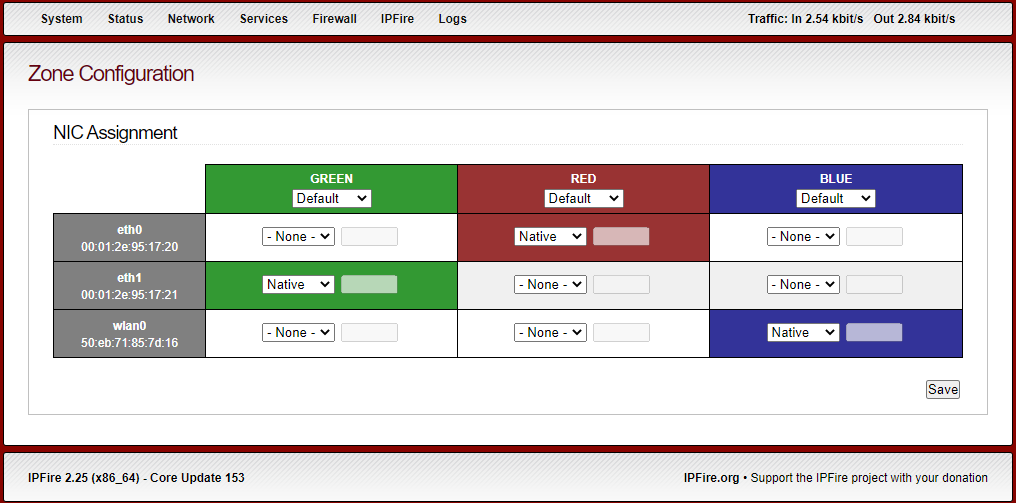 I would like to bridge green and blue, basically any client on either of those networks should be in the same IP-pool. The bridged network should behave same as my current green network.
Should I configure my bridge as below?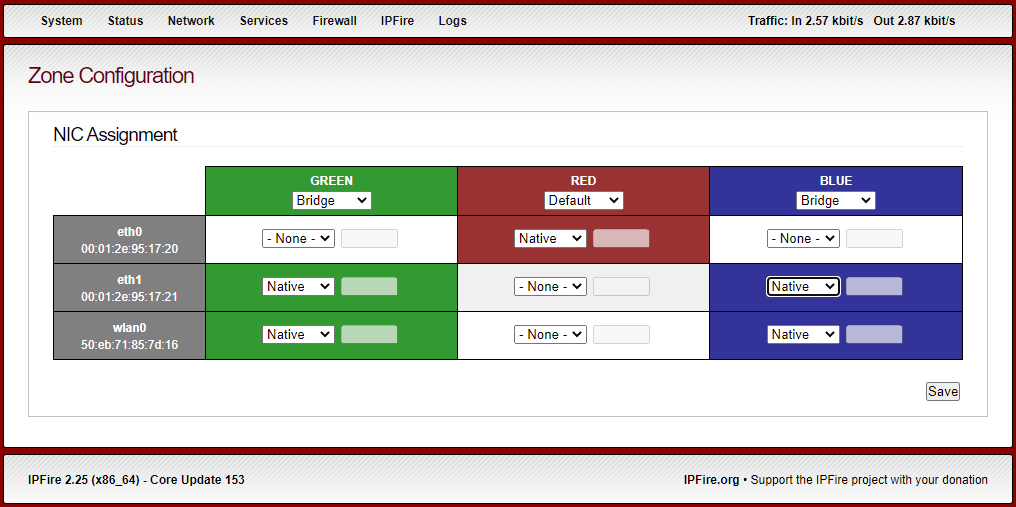 If this is correct, should I then disable DHCP on blue? (Or should I do that first?)
Any advise will be greatly appreciated!