hello
i setup my oinkcode and ive been looking through the options on ipfire intrusion prevention settings. i was wondering about all these identical rules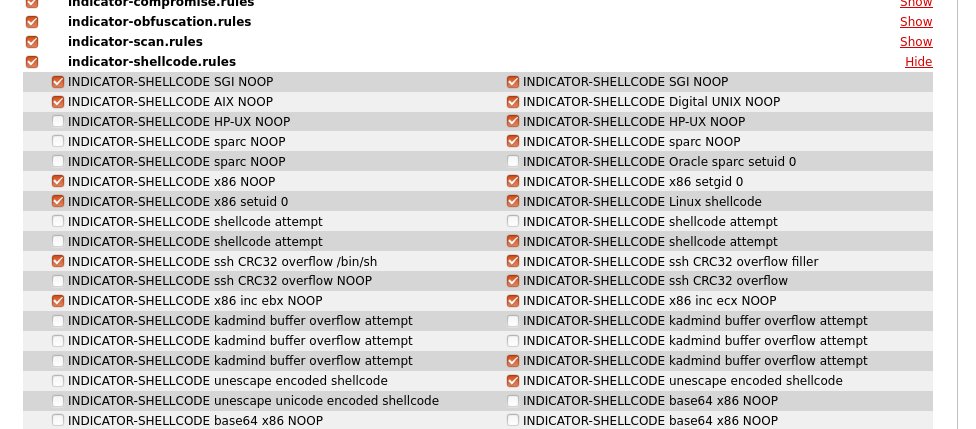 is it ok to select identical ruels?
what does it mean when the listed rules are identical?
is it more secure to have all of an identical rule selected in the intrusion prevention system?
i realize it might take up more resources on my ip fire installation to have more rules checked but im not worried
my setup is a static IP provided by Shaw Business with the dns set to google's dns,
connected to ipfire core 141 (updated from 139)
running on a HP Z400 workstation enhanced with a industrial intel dual gigabit lan card (red), an intel turbo memory booster x2 realtek gigabit lan cards, 16 GB of high speed ram
connected to a 5g TPlink wireless router.
my IPS only uses about 500MB of ram and i cant even see how much CPU time its using