core 151. After reboot, IPF GUI/Status/web proxy/STOPPED** status.
/var/log/squid/cache.log results= FATAL: The redirector helpers are crashing too rapidly, need help!
Have to manually execute exec /usr/sbin/squid. Service starts but no caching occurs.
Below is screenshot of the web proxy config.
Anyone have suggestion? Cli-commands?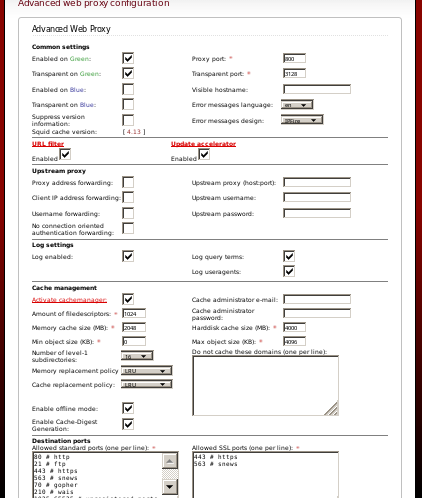 ---
EDIT: Updated markdown for screenshot by Moderator.