hi everyone
I have a few IPFire machines in differnet place and 160 and 161 gave me headaches at different times. I'll make it two posts as there are different issues:
Here is #1:
was on 159, update started, reboot, some rollback happened from 161 to 160.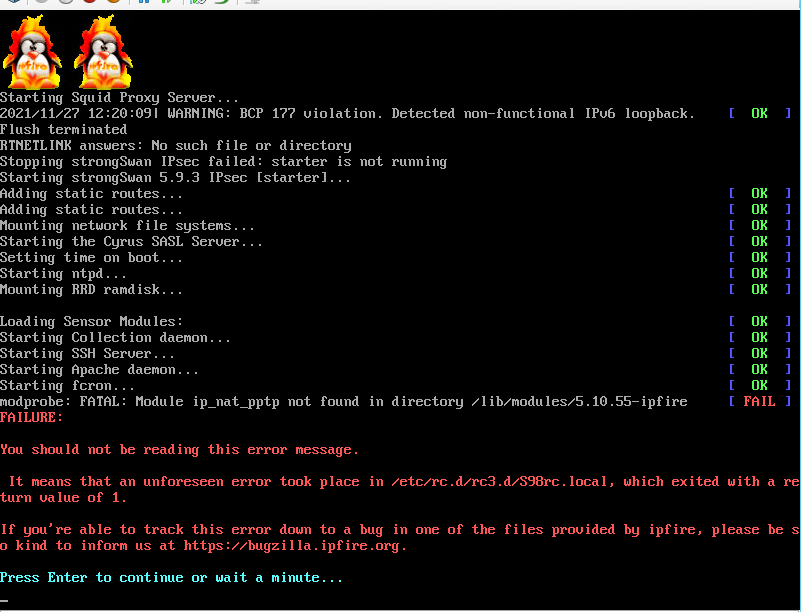 Any idea's? It seems to be stuck at 160 at the moment.
Cheers
Uwe