I am having issues with the a simple port 80 proxy to internal green server.
I attached image showing the rule, total rules which are very few, logs and the proof that the internal web server is healthy.
Followed the proxy guide.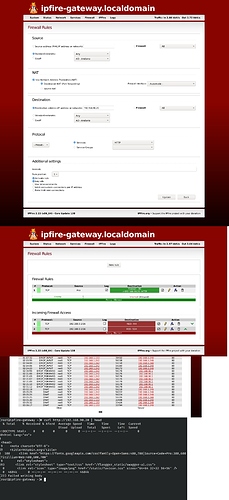 If the picture is to poor in attachment.