Has anyone seen or done an addon or method to incorporate ThreatStop or DShield to their IPFire?
No these two packages have not been created as an addon by anyone, or at least no one has highlighted this in this forum.
Looking at ThreatStop then this is a paid for service with a free trial. It looks like they don't provide a source tarball of their system that could be built and installed into IPFire as an addon or at least I couldn't find it on their website.
DShield basically makes links to a range of scripts for different Linux situations from other people and their input is that you need to review all of the scripts and figure out which one is appropriate for your situation or write your own.
This should be something that you can create for IPFire and add into fcron to run it on an appropriate frequency.
In the Intrusion Prevention System (IPS) there is a DShield. Is this what you are referring to?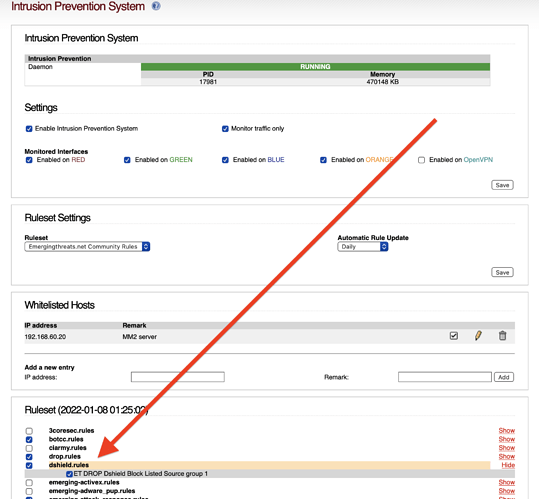 Jon thanks for pointing that out. I didn't see that before. One rule…
I used to submit data to DShield in the past so was just looking to do so in the future.