I'm trying to reinstall ipfire on my PC Engine using the serial console but I'm stuck at this screen: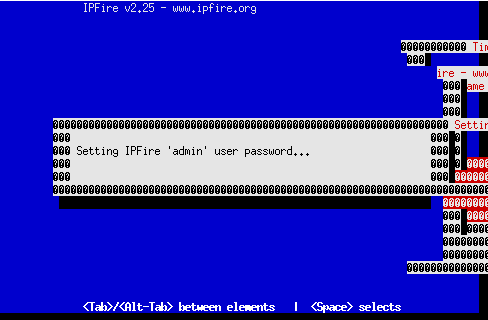 I can enter the admin password, press RETURN. Then I get this screen and the installer hangs for more than 15 minutes.
Note: I've successfully installed IPfire a couple of times in the past. I just wanted to reinstall because /boot is full (the old install was done with just 64MB filesystem).
Any ideas how to proceed?
Is there a place where I could download an older image and then upgrade via pakfire?
Also: Any suggestions how to get rid of the junk ("?" characters) on the screen?