Morning.
Brand new install of IPFire, latest version (IPFire 2.27 - Core Update 167).
I have gone into Firewall → Firewall Options and changed Default firewall behaviour to Blocked as I (mostly) do not want the networks touching each other. The traffic that should go between internal networks will be done with firewall rules but that is a different topic.
To this end I am trying to setup the following: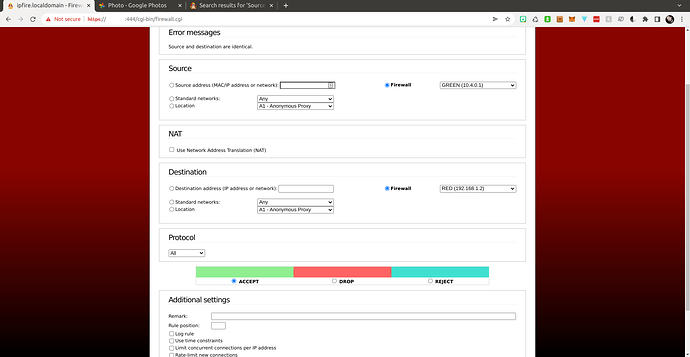 Notice the "Source and destination are identical" message at the top.
It looks right to me but is still throwing that error. What am I doing wrong here?