Dear all,
I have a home network based on openwrt running inside my dlink router.The router has decent capbility but nothing super strong. In the current setup I have created some vlan based network partitions of my wifi network, each vlan covering a different ip segment(refer digram of current setup.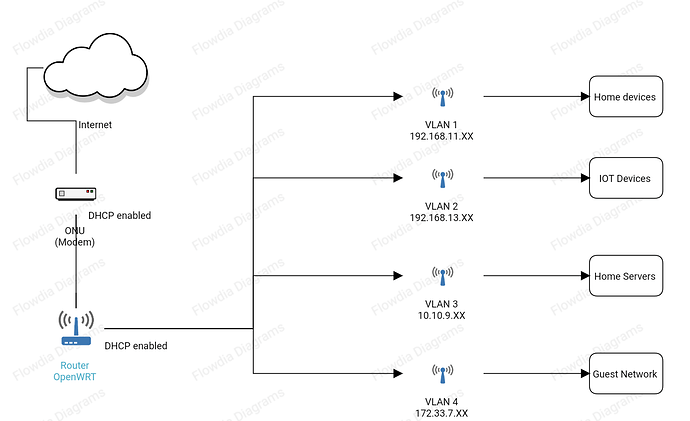 now I want to introduce IPFire between the isp modem and my openwrt wifi router. The bare minimum IPFire features I plan to use are:
Deep Packet Inspection
Intrusion Detection and prevention
Web filtering and AdBlocking
Monitoring and N/W Analysis(per device)
VPN
Tor client
and more in future…
My doubt is, can I have an architecture like below? If yes What would it mean for DHCP on IPFire?If I just let my wifi router acuire ip address fro IP fire, can I still have proper monitoring, VPN etc in IPFire ? Any guidance is highly appriciated.
(Ok, being a new user i am not allowed to upload second media. Please see my comment below for expected setup)
Thanks in advance.