Hi all.
I have a problem with the Core147 version and the WIO addon.
When I activate it (I have since it sends emails every time an OpenVPN is started) the process "wiovpn.pl" eats all the resources of the machine.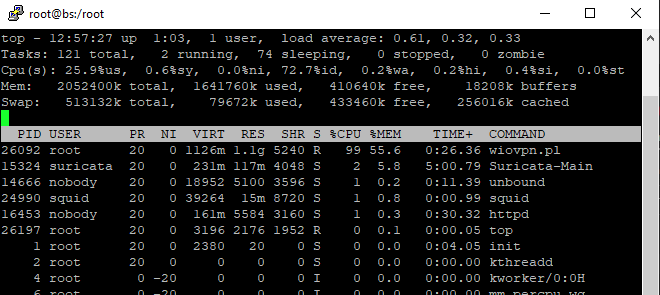 I have to uninstall it and kill the wiovpn.pl process with the KILL.
Does it happen to someone else?
Regards.