Hi,
I use a QoS rule to limit the max upload bandwidth usage for our vpn connections.
For this i have a rule with a limited upload speed and the VPN ports for IPSec and OpenVPN.
The tunnels are working fine but what i can see is that if our backup is running over the IPSec connection, it uses the max bandwidth and is not detected as VPN traffic in the upload rule.
We have a 40Mbit/s Upload connection and my limit is set to 32000 in the config.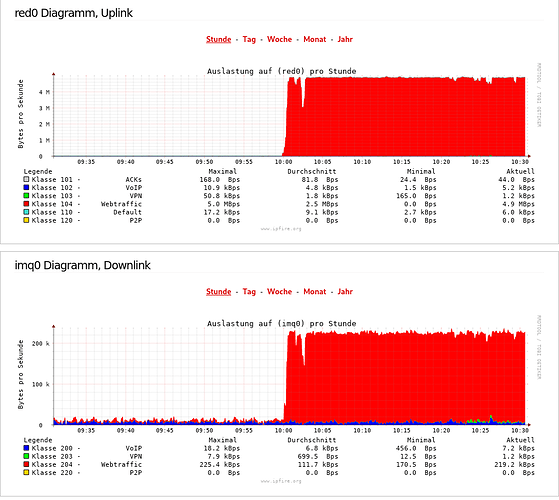 My questions:
Where is my missunderstanding in QoS rules/traffic handling and VPN?
Do I have to create additional rules for every single service and if yes how does QoS know how to handle the same service for different rules? → Then i have to limit every possible service for the VPN connections with a own rule …
Thanks for your ideas and hints
Best
Silvio