Hello,
I'm trying to configure ipfire's DHCP to be able to boot on a VM to make and get a image on a fog server (open source ghost solution) on the same network.
I'm a beginner in PXE management, if I understood correctly I have 2 options to set up in the DHCP options of ipfire . I unfortunately didn't succeed until now to make it work.
my final (not working) setup: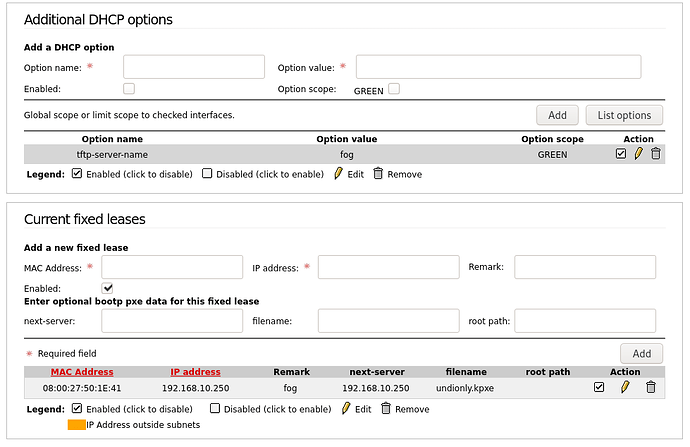 i suppose to have:
option 66 > ip of the fog server
option 67 > filename
If there are documentations or anything else I am interested in, in the hope to learn more from you!