Hello!
I encounter a problem that since the latest update (today) my cpu frequency graph seems not working anymore. After the update the graph was empty. So I did the steps here: https://wiki.ipfire.org/installation/hardware-change
After this the graph was completely disapearing and I receive the error (see screenshot).
Its only the first cpu graph which does not work anymore.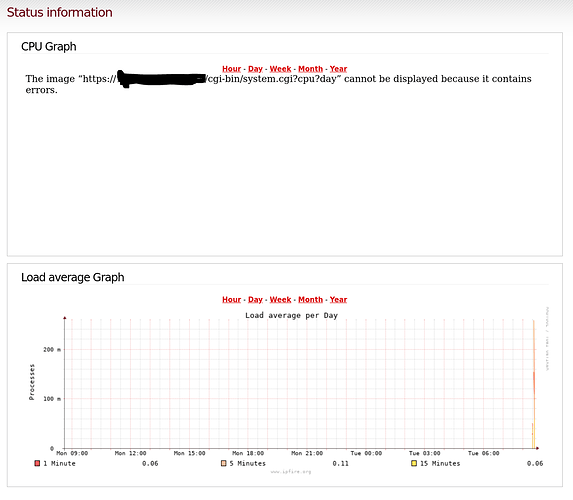 I also tried:
rm -f /var/log/vnstat/* ==> Did not help either
All Other graphs work fine.
Hardware was not migrated.
I see no errors in /var/log/messages, only that collectd was successfully initialized.
Is there another way how I can restore the graph?
Can someone help me?
best regards