Hello.
I set up a webserver on my network. I tried for days to open the firewall port 443 to that IP, scoured the guides, tutorials, forums posts, but still, I can't find what I'm doing wrong.
Here are my current variation of the settings and my connection logs: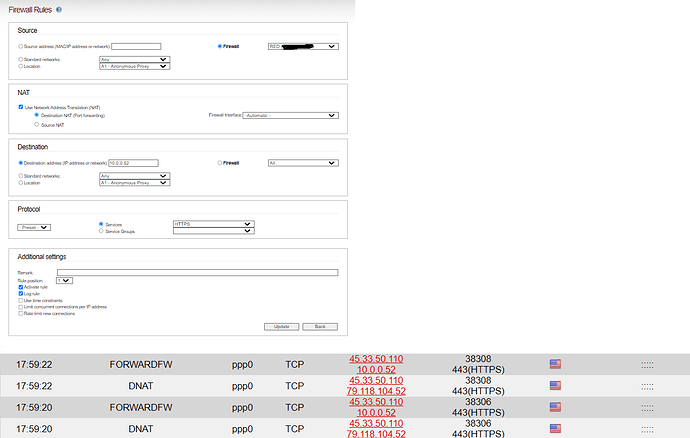 When I check from the outside, the port is closed down. I tried varius configurations with different source adresses, NAT enabled, NAT disabled, different ports.
Are there any other logs with which I can troubleshoot my problem? Or are there other settings I need to set to make port forwarding succesful?