Hello,
I'm at my wits end trying to figure out how to port forward in IPFire to Transmission bitTorrent client on my desktop on the green network. I'm following the guide in the IPFire wiki:
https://wiki.ipfire.org/configuration/firewall/rules/port-forwarding
Here's the two rules I have uploaded as three pictures: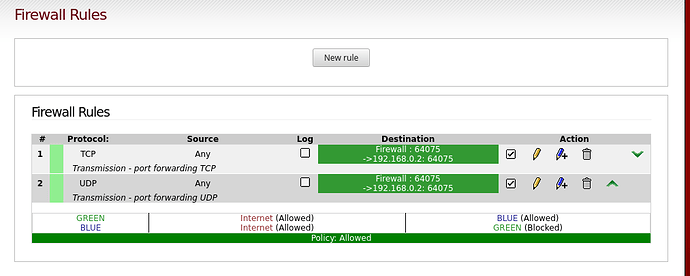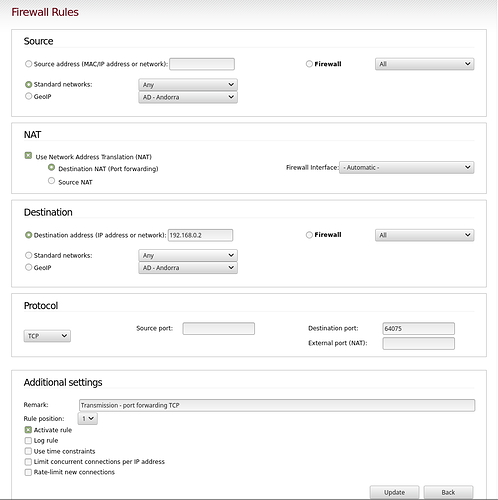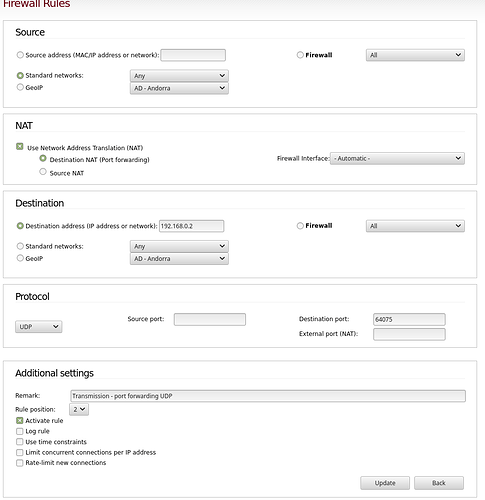 What am I doing wrong and how can I make this work? I'm using the "test port" function in the preferences in Transmission to check if it is open, and it always shows it is closed.