Hello All


I starting with setup IPFire in my home. I had 2 routers, connected like in this diagram.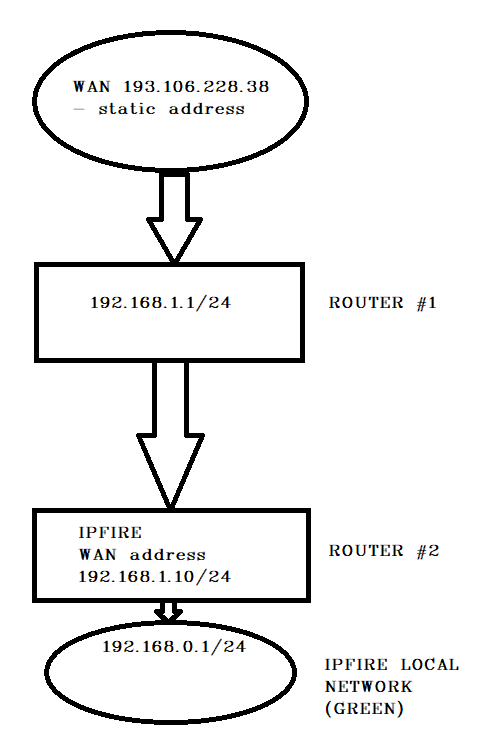 I bought static WAN address from my ISP. I setup OpenVPN in this configuration. OpenVPN client connecting to server, pinging computers and printers in 192.168.0.xxx/24. But I can't open mapped hard drive. I have a problem with open files sharing in local network from another computer in local network. Normally, if I'm connected to GREEN, all working great.
I set port forwarding 1194 to 192.168.1.10 on router #1. If I didn't setup this, VPN never was conected.
I've tried a lot of confugations and now I'm giving up. I will be grateful for any help.