If there is already a complete step by step idiots guide with detailed instructions, please provide a link, but I am getting conflicting information thus far. I do not need RoadWarrior VPN, but that is most of what I am finding.
1.) I am using NordVPN OpenVPN Configuration
2.) I modified the ovpn file to include my username/password
3.) I am confused about where to put the ovpn file
4.) I was able to lauch the ovpn file successfully from cli using openvpn name_of_file
5.) Does this screen have to be filled out?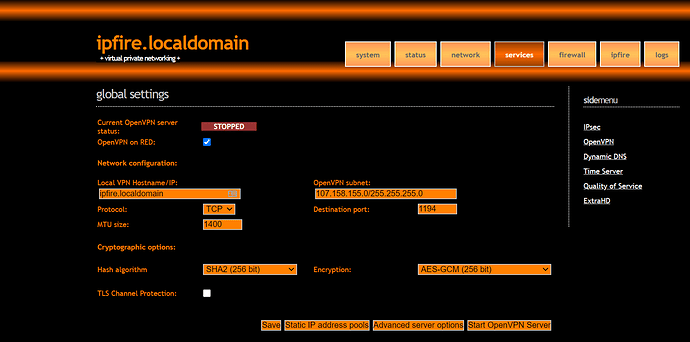 6.) I generated the PKI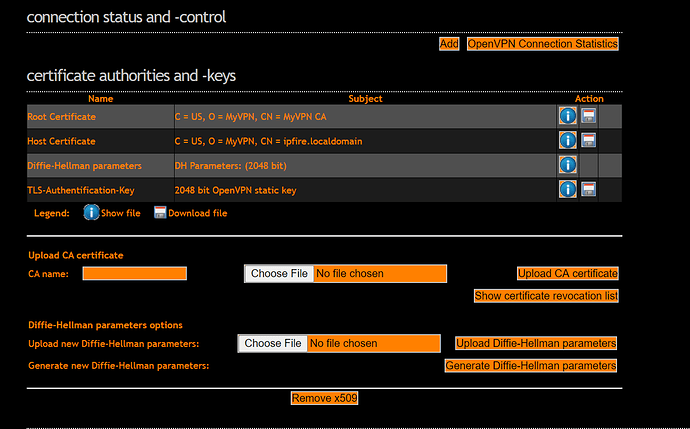 7.) I made the requested POSTROUTING entry in the iptables, but I am not sure how to write out the entry into startup configuration. When I reboot it isn't there anymore.
8.) Please see the NordVPN instructions at
https://support.nordvpn.com/Connectivity/Linux/1047411172/How-to-configure-IPFire-firewall.htm
How does this OpenVPN screen tie to the actual ovpn file? How can I get it to automatically start at boot-time.
Thanks,
Eric