Hi there,
i have successfully done the setup for a site to site VPN. Currently, both green networks on both sites are connected by N2N Open VPN.
Now i need to adapt the VPN to give devices in the blue network at site 1 the possibility to access the green network on site 2
Example: The AP-Home at Site 1 (192.168.2.2) needs to have access to the DC01 (192.168.11.3).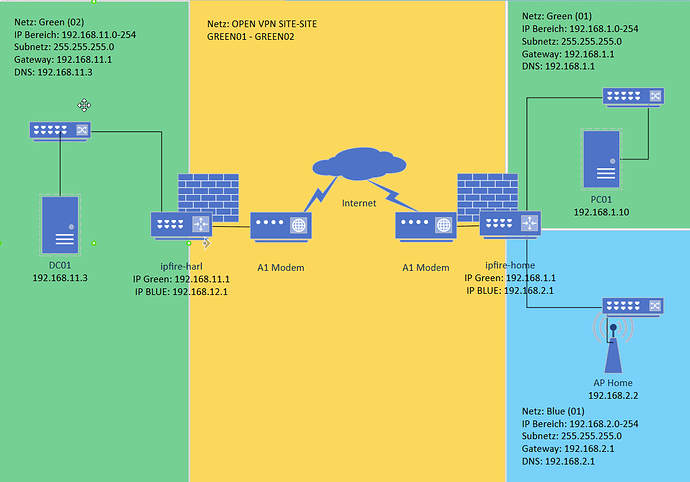 Unfortunatelly, i can´t find a solution for this.
Br, Daniel