Good to everyone
I have this version and core IPFire 2.25 (x86_64) - Main update 145
I'm trying to create a connection type in OpenVPN and it doesn't get past this screen. I press add and no0 goes to the next screen.
The certificate keys are created, ok.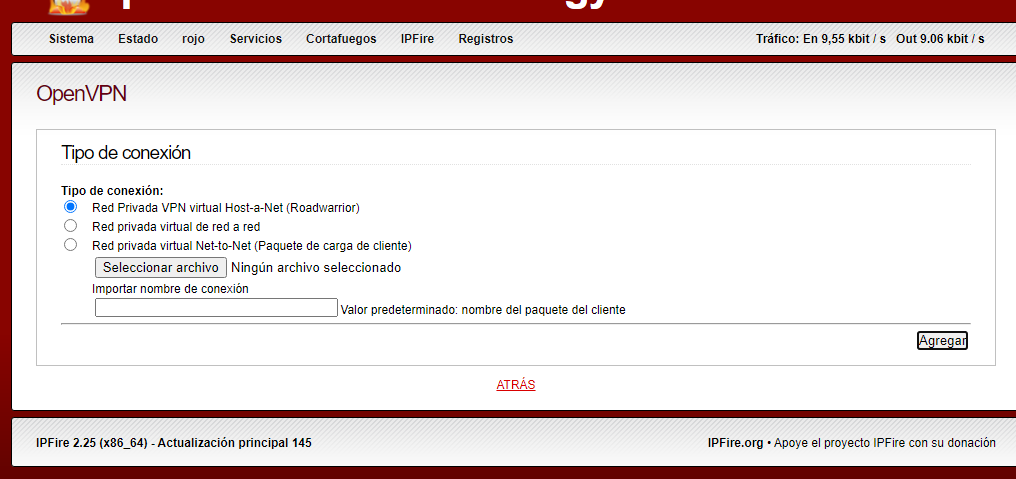 Could you help me, I don't understand why it doesn't go beyond that screen.
Thank you
Regards.