Hi, the OpenVPN client is not working. I create an OpenVPN file and give such an error. What's wrong?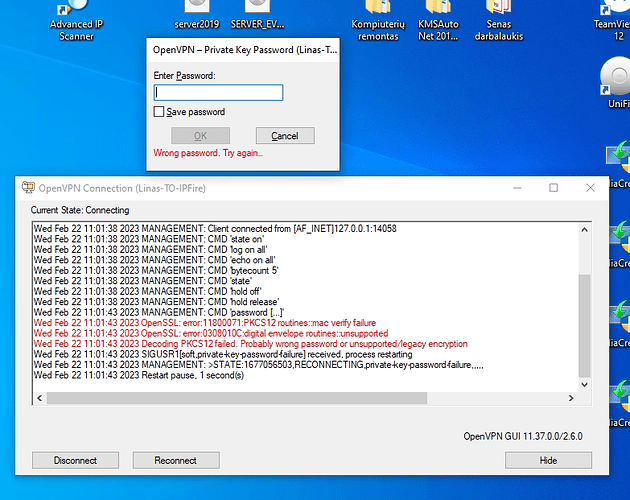 Thank you - you helped. And why do you throw such an error into Ubuntu 22.04 when trying to upload an OpenVPN file?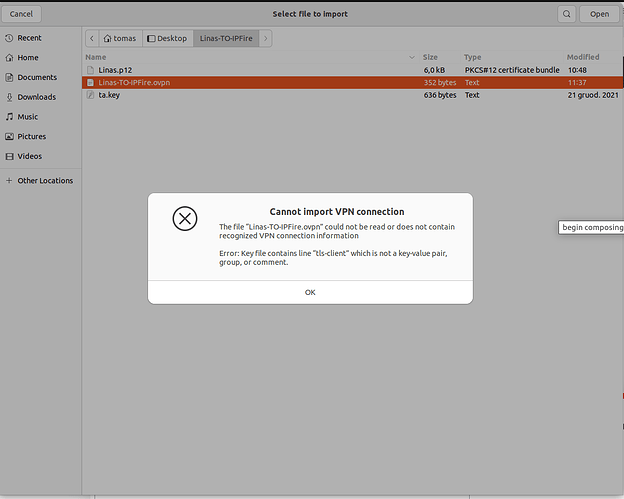 Corrupted file? Line termination, unix vs windows style?
No, the file is good. Works with windows system. That problem has been around for a long time. Here, select import from file
I think that question would be better directed towards the Ubuntu forums. The line tls-client is a standard line in the ovpn file format. It works fine for me with my Android Client and also with my Network Manager client on my Arch Linux systems.
What client are you using to import the ovpn file into on your Ubuntu system?