I have a problem with the keyboards on my laptop not working with ipfire.
I have an old laptop that I try to use again as an ipfire laptop but it does not seem to work.
The startup screen appears but stops at this point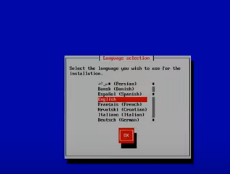 The keyboard does not seem to work. I always use Debian on this laptop, so the keyboard keys are at least compatible with Debian.
Any idea what to do?
In your opinion, this is due to the inadequacy of the keyboard drivers. Where should I start looking?