Hi,
most probably a simple solution but I cannot find an answer.
I tried creating different firewall rules but no luck so far.
The IPSec Tunnel is established successfully.
The Problem is that the second site have different subnets at their site.
As they also have 192.168.5.0/24 (our green), they routing all the traffic to 172.21.105.0/24 which i had to add as our "local subnet".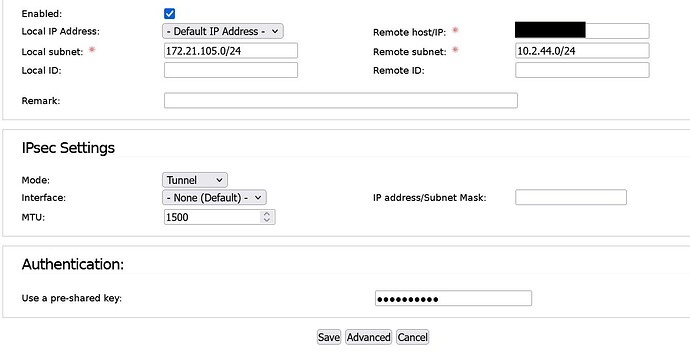 When I now try to reach a machine on the other site via e.g. tracert it says Destination net unreachable.
My Question: Is it possible to have the local Subnet entered in IPSec differ from green?
The Subnet 172.21.105.0/24 only exists in the IPSec configuration on our site.
If so, which firewall rules, routes do I have to create in order to get this to work.
Thank you