No matter what IPS ruleset I set it does not update according to the Automatic Rule Update (daily, weekly etc…).
When I change to a different ruleset it does update the ruleset initially but then it doesn't after that.
My IPFire IPS page: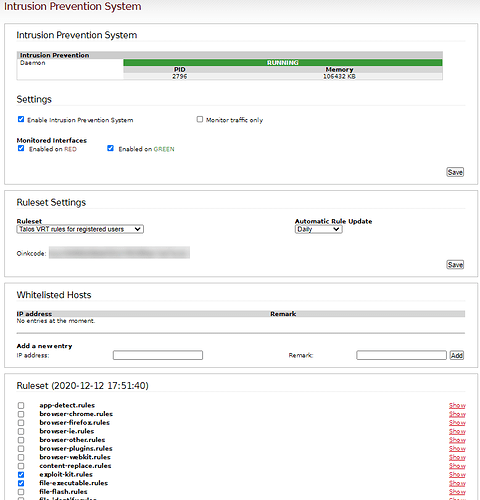 I recently upgraded to IPFire 153 thinking that Suricata 6.0.0 might fix this issue. But it hasn't.
Earlier this year I followed suggestions in this blog article by @pmueller (https://blog.ipfire.org/post/firewall-configuration-recommendations-for-ipfire-users) and successfully implemented additional security hardening which has generally worked well without any issues.
These are my current firewall rules: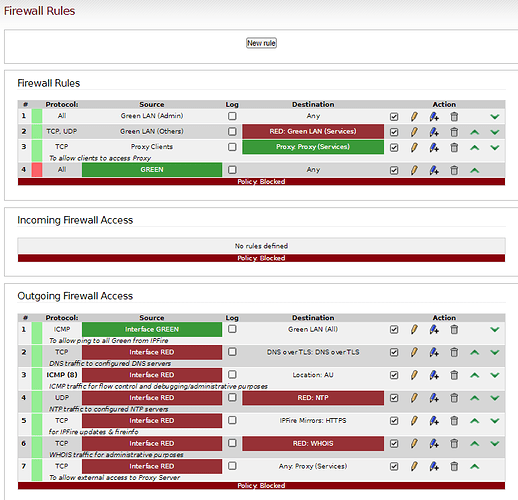 Could someone please tell me if I need an additional Outgoing Firwall rule for IPS ruleset update to work properly?
Otherwise happy for for someone to point me to logs, cronjobs etc… that will allow me to troubleshoot further.
I run DNS over TLS which is appears to be running OK: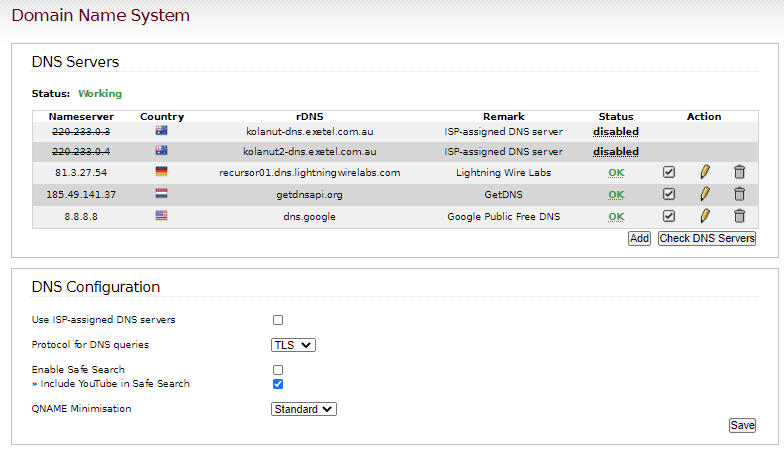 FYI my IPFire FireInfo profile is: https://fireinfo.ipfire.org/profile/3dbcacf4302069328e9accd0c3731b83c9494c10
Any comments / feedback or help on the above issue would be much appreciated from IPFire forum members.
Robert