Hello all,
I enabled all other interfaces on ipFire ( IPFire 2.27 (x86_64) - Core Update 161) in addition to the Red Interface in the "Intrusion Prevention System" section over the weekend.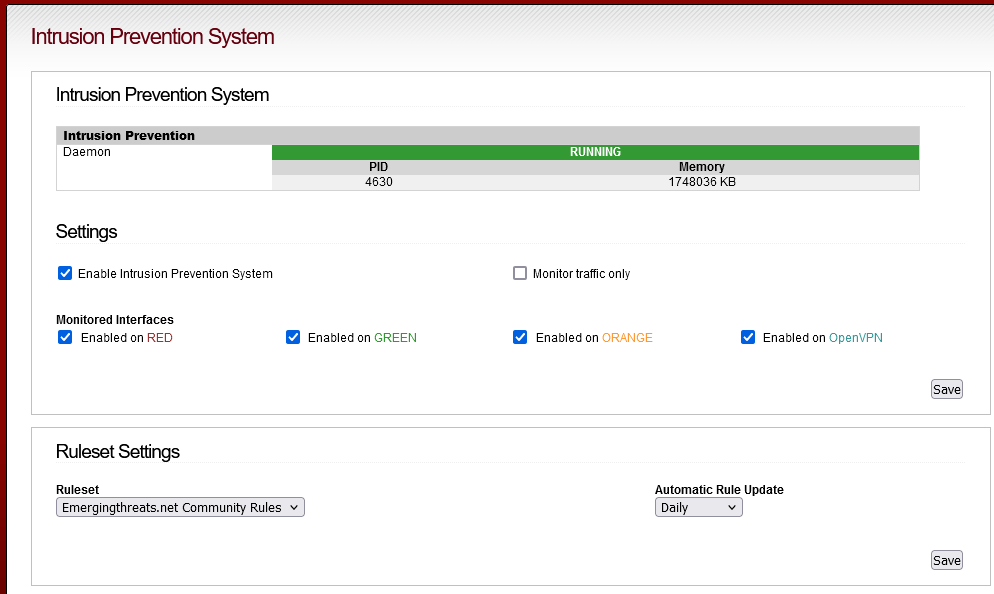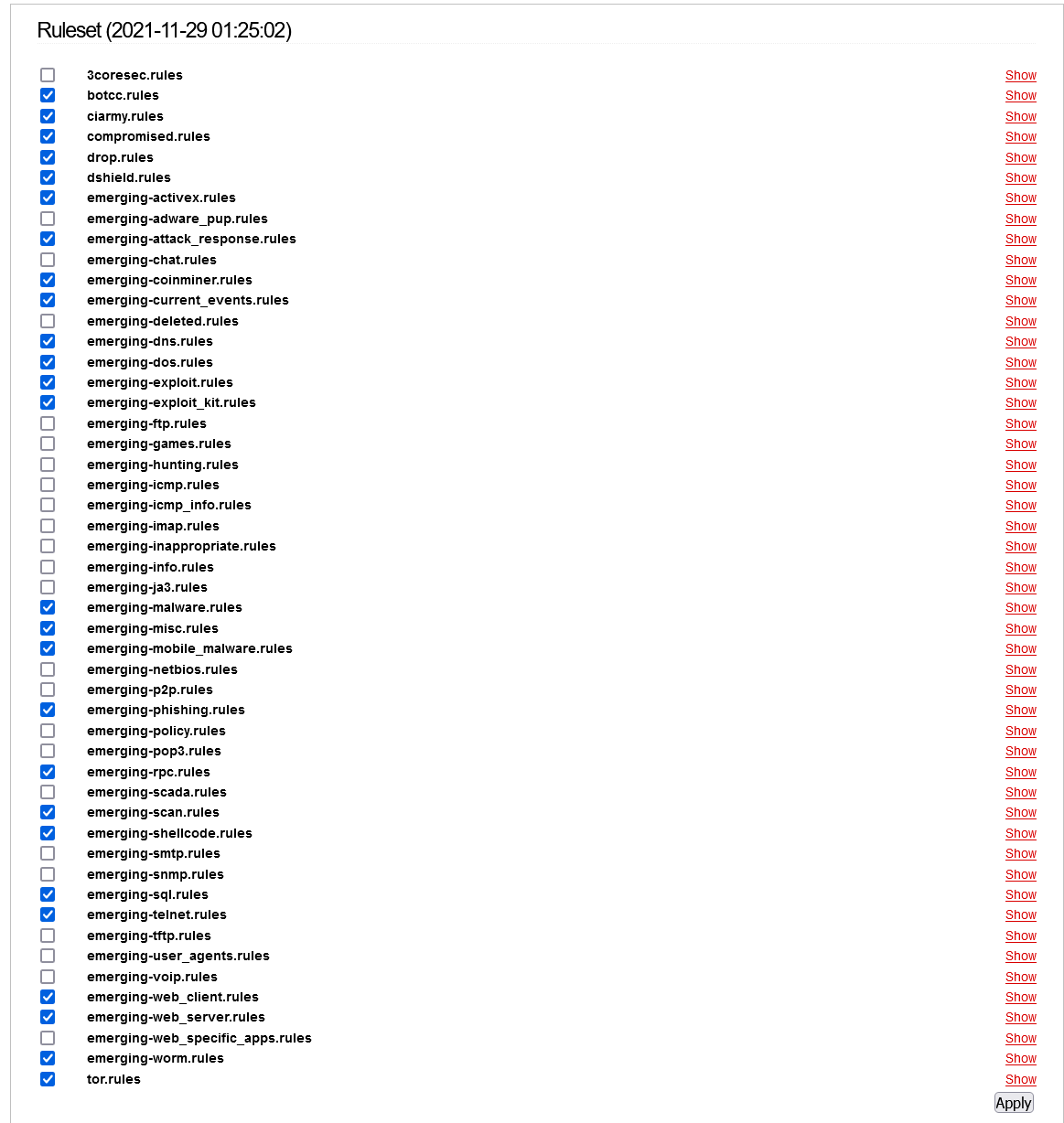 My problem:
I have set up Samba on the ipFire and on my PC I run a backup using the VEEAM Backupagent for Windows which writes the data to the Samb Share at the router.
Unfortunately, the backup job now always aborts since I enabled IPS and I have this entry in the logs.
Router: 10.10.1.1
PC: 10.10.1.10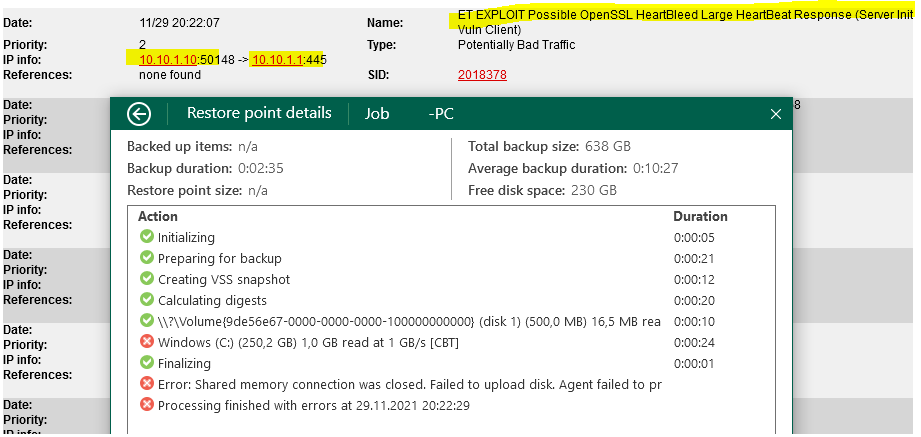 Regards Paul