Hi All
As per the screenshot, this is my actual architecture: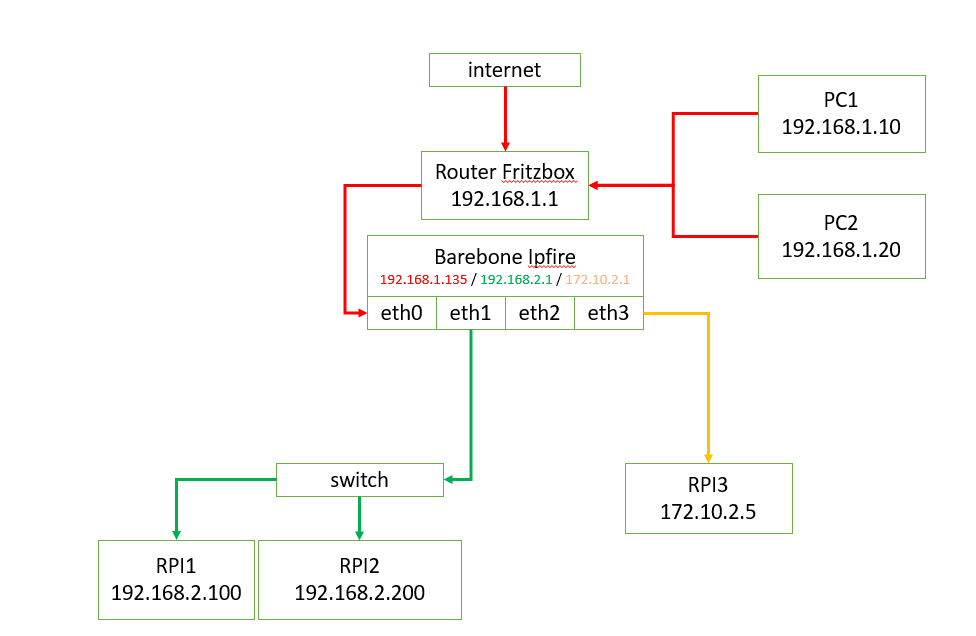 Fritz is connected to internet and to PCs/printer…
Fritz is connected via eth0 to IPfire installed in Barebone 4 NICS and configured to have RED/GREEN/ORANGE interface
Barebone in eth1 is connected to a switch and then to RPIs via GREEN
Barebone in eth3 is connected to RPI3 via DMZ (ORANGE)
In RPI3 I have an apache listening on http 86 and https 4555
Is it correct that to access to RPI3 I have to bounce from RPI1 or RPI2?

Is it correct that from RPI3 I can ping and access RPI1 and RPI2? How can I avoid this?
Thanks a lot for you support
Vincenzo