I have a machine for my friend that missed a couple updates (Currently on Core 138) but in the bottom left corner, it says he's running Core 141. It's also running x64, not x86. When attempting to update, it gets the error listed in the attached Screenshot. This is remote, so I do not have direct access to the machine. It sat off during most of COVID Quarantine and now is back in use. It is still unable to update. Is there anything that can be done besides a fresh install? How unsafe is it to run on 138? I was able to update Squid and ClamAV no problem.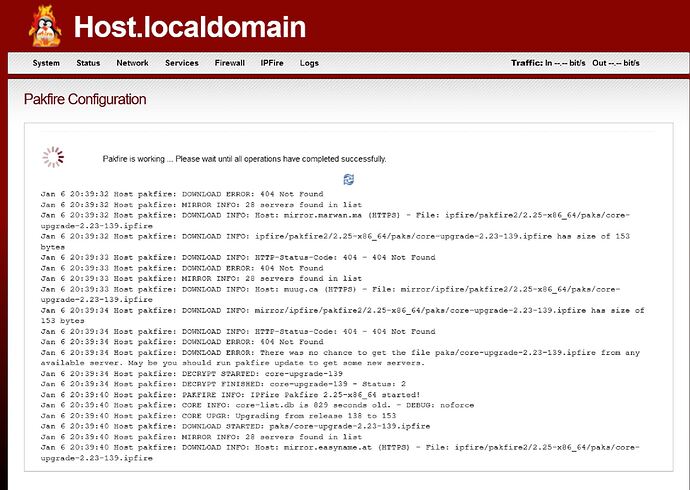 It's a home network with only 2 users.
It's being used as a glorified router, and a VPN connection to just one other IPFire box. I appreciate any input! Thank you.