Hi,
First of all, sorry if this may be posted in the wrong place.
Since the IPFire 164 Dev Build update, I can see quite some empty "Chain column" entries in the FW log.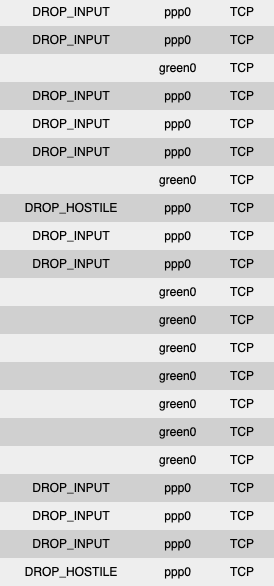 Most of them are outgoing connections from green0
Here a few examples of the target IPs in those empty entries:
142.250.186.42
157.240.27.35
184.51.7.202
Here an example of an incoming connection with an empty entry:


(Incoming IP: 2.19.244.28)
My firewall options are the following: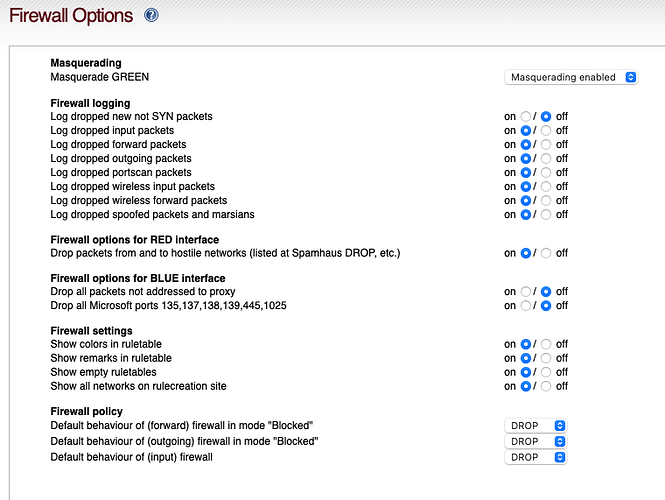 At first I was thinking that the empty entries are a result of the new "hostile network" feature (Nice feature - Many thanks for that!). However I can find "DROP_HOSTILE" entries on incoming ppp0 connections; so logging is working in general - I guess.
I also do not have other Firewall rules: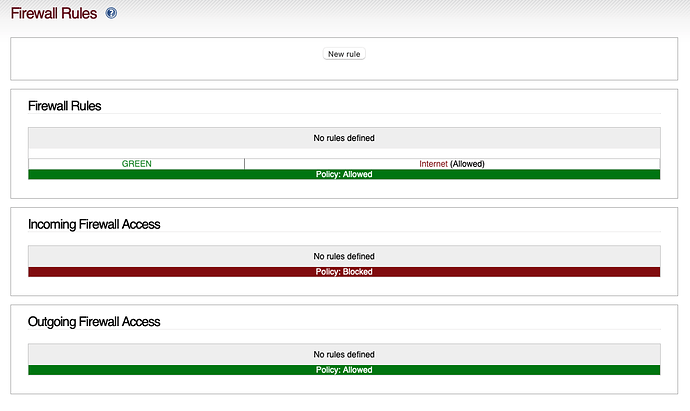 Question:
Where do these empty "Chain column" entries come from?
Why are they blocked? (or are they blocked?)
Feel free to move this question/feedback to the right section in the forum.
Thanks for checking & Cheers!