Hi there!
I have installed Ipfire today on a Raspberry Pi 3 in a three zone configuration, namely:
RED: Ethernet connected to DSL modem running in PPPoE mode
GREEN: internal ethernet zone for local computer (192.168.1.0/24)
BLUE: using the builtin Wifi adapter with hostapd (192.168.2.0/24)
The system is up and running, internet access via GREEN is available.
For BLUE I have installed hostapd and setup a SSID using the Wiki page instruction. I can register my mobile devices against hostapd, and DHCPD happily provides them with their own IP lease. So far, so good.
In Firewall/Blue access all MACs have been whitelisted.
Also Masquerading is enabled on the Firewall options page: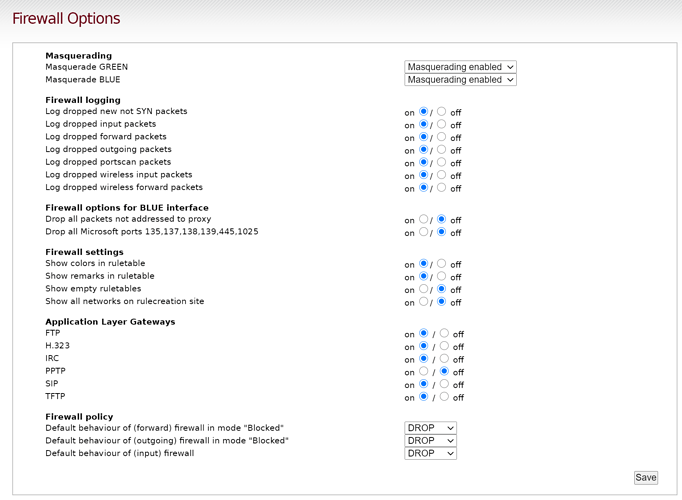 So far no custom firewall rules have been added.
The zone configuration is the default being setup by the installation procedure.
What might I still be missing which prevents the Wifi clients on BLUE finally gaining access to the internet?
Thanks in advance.