Hi at all,
I tried to install ipfire as a VM in Hyper-V (host: W10 Pro 1909). The installation works fine, but the first time after the installation (license, partition, file system, etc.) the system waits for the login.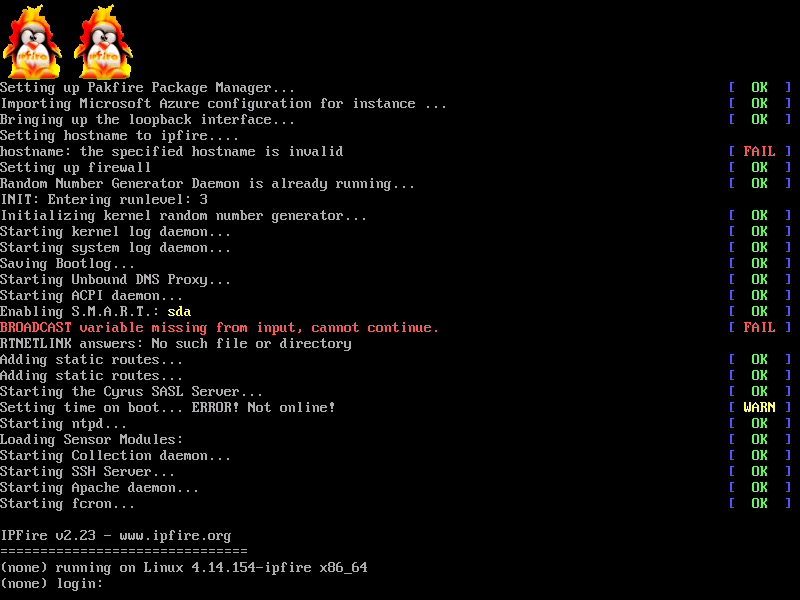 Does anyone knows the credentials?
I know that virtualizing IPfire is not recommended. It is only for testing.