Hello here!
I am trying to reinstall a Lightning Wire Labs Mini appliance with wireless module
I flashed the latest ISO: IPFire 2.27 - Core Update 167 x86_64 to an USB stick.
Connected the USB null modem cable to the PC launched the serial console with screen
Once I get to this menu and start the Serial Console Installation
https://community.ipfire.org/uploads/default/original/2X/d/df189fe0f9991d038b012764099b91c309662480.jpeg
the terminal shows the cursor and a blank screen. Only the first LED is on and nothing else happens.
I booted windows and have the same result with putty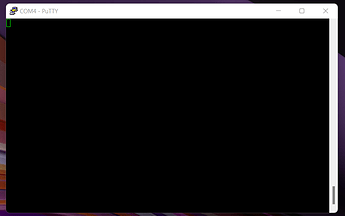 Is it possible that I missed something?
Thanks