Hi,
I tried to import a IPFire Backup from Core 87 into a new IPFire Server with Core 162.
The new Server has new static IP-Adresses and I can open the website.
After the import, the website isn´t availible.
On Console I get this error: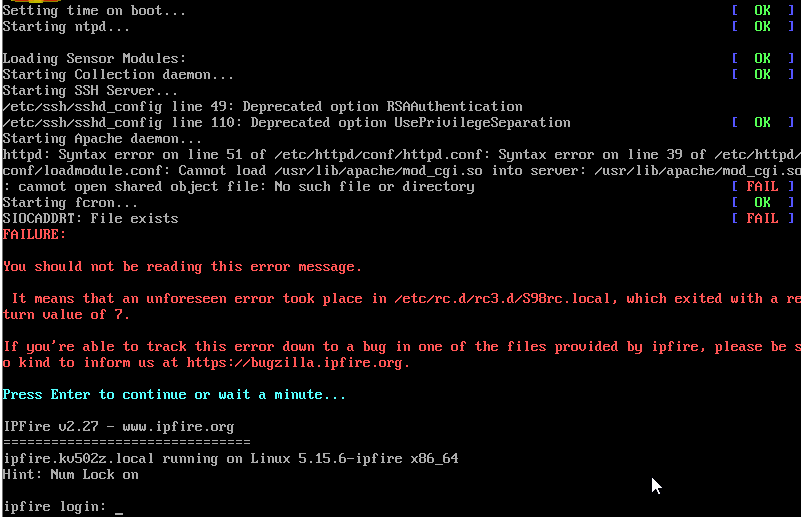 What can I do now?
Best Regards.