At the startup I get the message: Ignoring broken upstream name servers
I don't know what it's trying to tell me by that.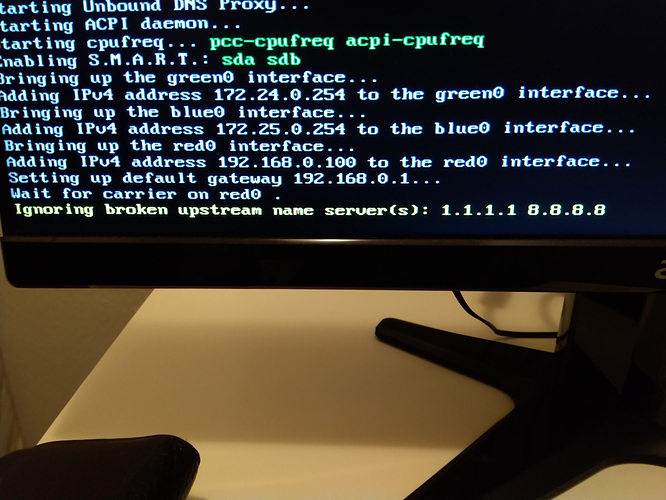 After about 5 minutes of waiting that it goes on I get the message: DNSSEC has been set to permessive mode
Looks like I have that problem already for a long time, but I did a clean reinstall and I still get it

.
I also find the drop output in the fw log but that shouldn't happen:


192… IP is the right IP for RED / WAN interface.