Hello,
I installed IPFire 2.23 - Core Update 138. After first configuration I had the IDS daemon stopped. I tried to start it, but I had this error on the log (from suricata):
[ERRCODE: SC_ERR_INITIALIZATION(45)] - pid file '/var/run/suricata.pid' exists b ut appears stale. Make sure Suricata is not running and then remove /var/run/sur icata.pid. Aborting!
I deleted the file suricata.pid and I tried to restart the daemon without success. New error was:
[ERRCODE: SC_ERR_UID_FAILED(155)] - unable to get the user ID, check if user exist!!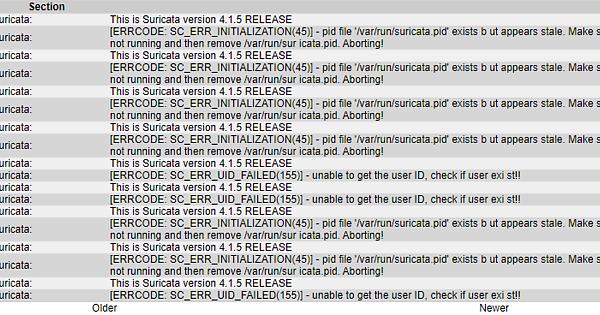 Do you have any suggestions?