When creating a new road warrior OVPN cert, I get the following form with almost all inputs being empty. Only some default values are available, like the current organisation, the country or the number of days a cert should be valid.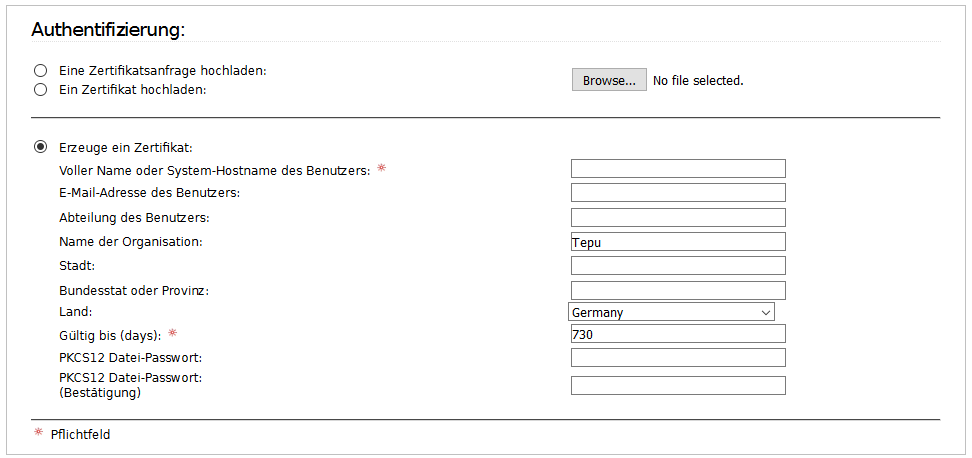 Is there any way to populate the other fields of interest to me as well?
I couldn't find anything in the settings of the web-UI. Though, there's the file "/var/ipfire/ovpn/openssl/ovpn.cnf" and that file contains my default in other systems when I create OpenSSL certs for OVPN manually. I'm wondering about two things:
if changing this file is the only approach and supported at all and
why that file contains an organisation and country code NOT presented in the form of the screenshot, e.g. "My Company Ltd".
Thanks!