Hello everyone.
This may be silly, but what about the following: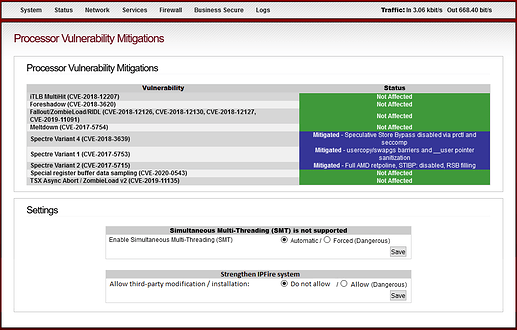 It would be to put a check which allows or not to make modifications in the IPFire system. In this way, if by obligation your computer suffers from a vulnerability, have some assurance that nothing can be installed that could exploit it.
When the "Do not allow" check is marked, it is not possible to install anything that is not from the official IPFire repository. Also don't allow mods, Watchdog style or something like that.
I don't know, maybe it's silly, but how do you see it?
Regards.