I did a new install and I am trying to solve a problem with the network configuration.
I cant get GeoIP blocking working, the country list is empty.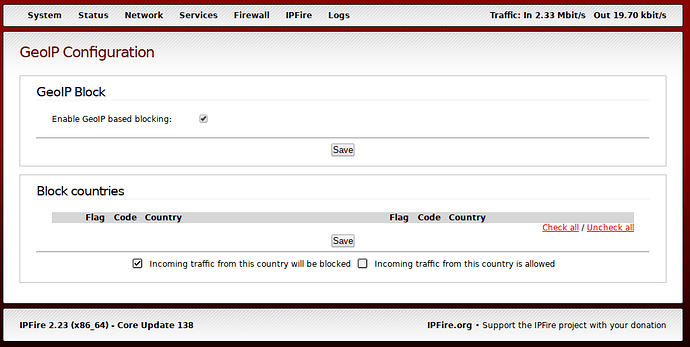 I did "xt_geoip_update" in bash, but this did not help to update the list.
update:
found this on the MaxMind.com website
Starting December 30, 2019, downloads will no longer be served from our public GeoLite2 page, from geolite.maxmind.com/download/geoip/database/*, or from any other public URL. See the section below for steps on how to migrate to the new download mechanism.
https://blog.maxmind.com/2019/12/
is this the problem?
can you help me?
thanks