Hi guys!
I setup today ipfire with red, green and blue!
Everything works fine except for the gateway of BLUE!
RED = dhcp
GREEN = 192.168.1.0/24
BLUE = 192.168.2.0/24
green and blue use dhcp and now the problem:
blue is sending the gateway 192.168.2.0 to the clients and the clients show me "no internet connection" BUT when I change the whole thing to static with the gateway 192.168.1.0 everything works fine!!!
Is it possible to change the gateway for blue from 192.168.2.0 to 192.168.1.0 or is there an error in the config?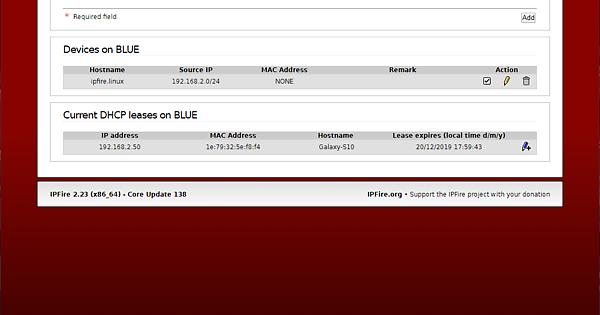 Cheers!